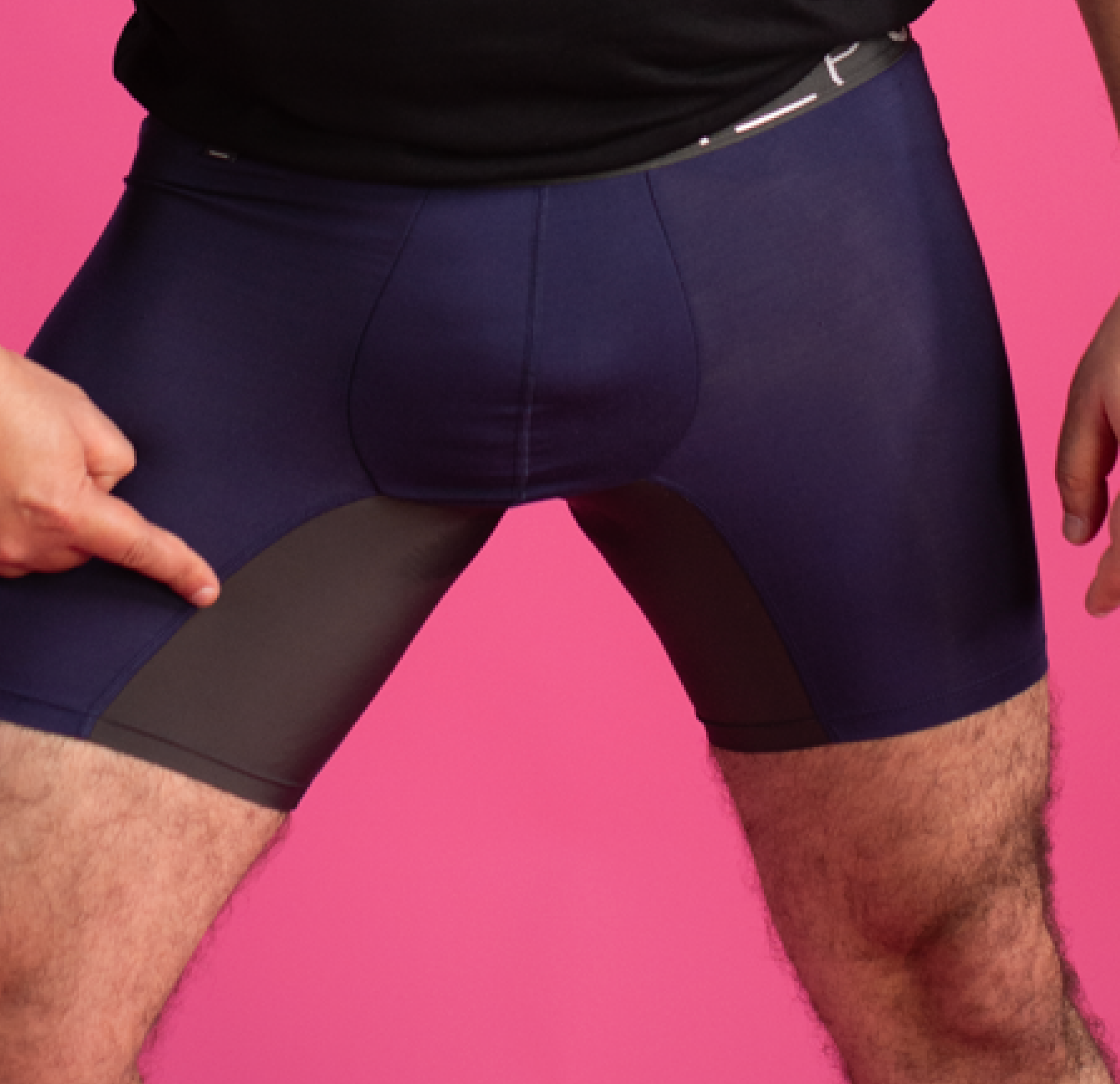 ULTRAGLYDE™ Panels
These friction resistant panels come with anti-chafe technology, so they prevent leg ride up and stop those awkward moments of re-adjusting in public!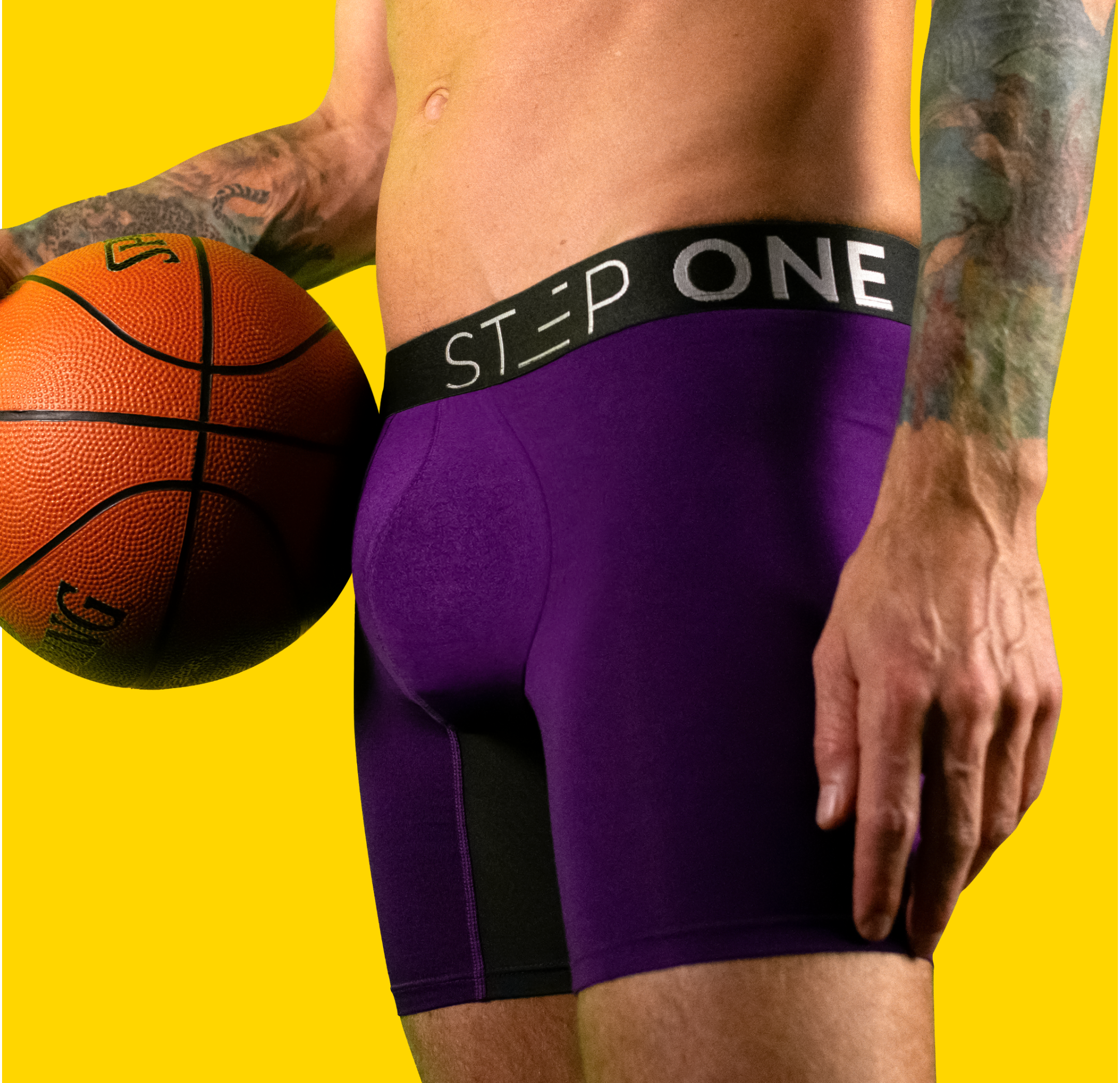 3D Comfort Pouch
There's a hidden piece of elastic around the pouch to surround you and your boys perfectly, keeping everything neatly in place!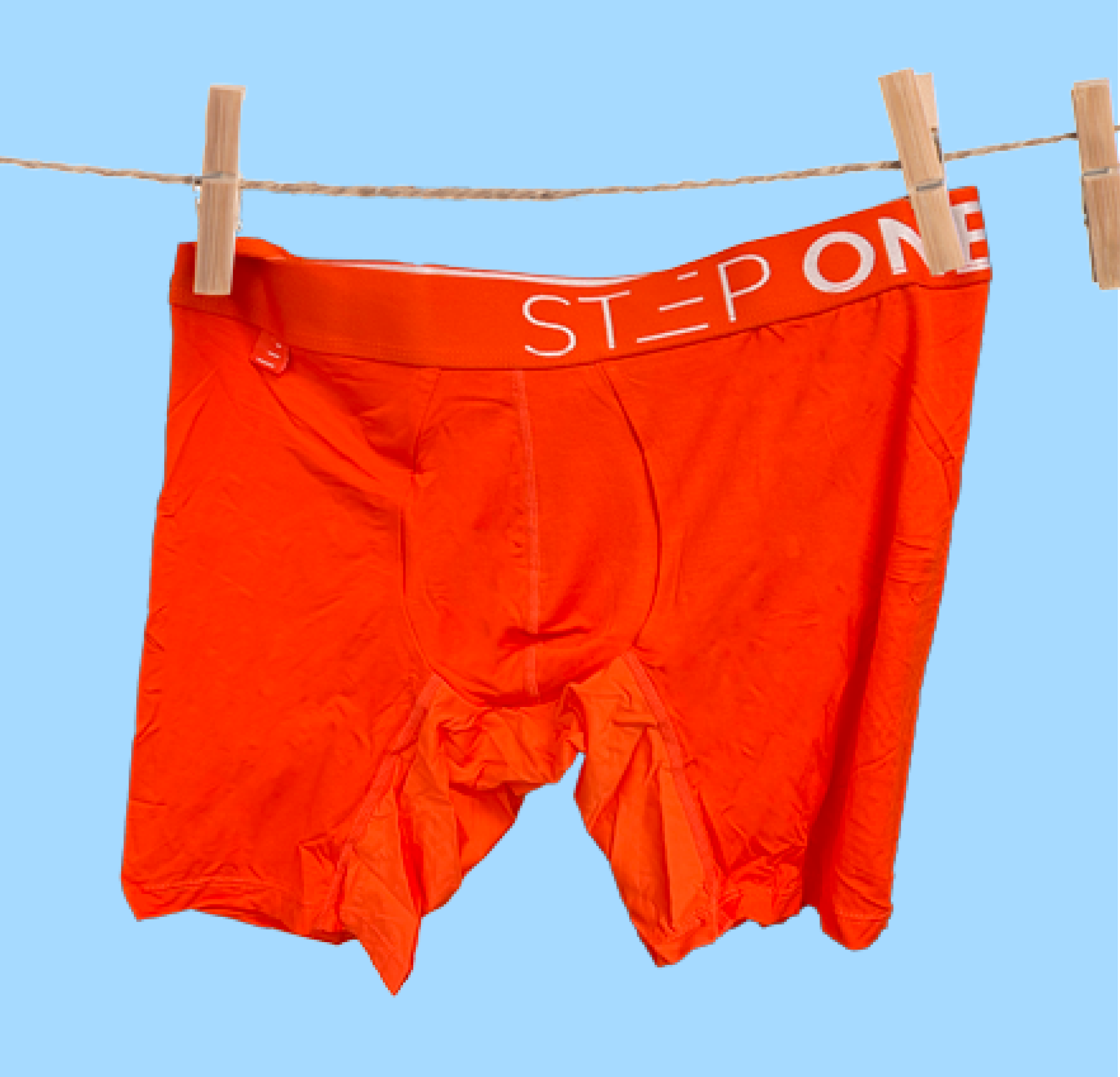 Super Soft Bamboo Viscose
This organic material, produced in a close-loop system, wicks away sweat and moisture and allows you to breathe all day long!
What's the difference between a Boxer Brief and Trunk?

The only difference between the two are Boxer Briefs are slightly longer in leg length (6 inches), whilst the trunks are shorter in leg length (4.5 inches).
Why should I switch to bamboo underwear? My cotton undies are surely good enough?

No - cotton undies aren't good! Our viscose made from bamboo underwear actually wick away moisture to keep you dry all day long, feel extremely soft, breathable, and are super durable. Did we mention that they're also environmentally friendly?
What type of underwear is best for me?

It depends on your preference! We have a range of underwear that will suit anyone's body type, shape, and height.

As a general rule of thumb, boxer briefs are usually suited for guys with thicker legs, while trunks are more suited for guys with thinner legs.
Welcome to our collection of men's bamboo underwear
Discover the ultimate blend of comfort, sustainability, and style with our selection of men's bamboo underwear. Crafted with care from the finest bamboo fibers, our underwear collection offers a superior level of softness and breathability that will keep you feeling fresh and comfortable all day long.
Why choose bamboo underwear?
1. Unparalleled comfort
Our bamboo underwear is designed with your comfort in mind. The natural properties of bamboo fibers make them incredibly soft to the touch, providing a luxurious feel against your skin. The fabric also has moisture-wicking capabilities, ensuring you stay dry and comfortable throughout the day.
2. Breathability
Bamboo is highly breathable, allowing air to circulate freely, which helps regulate your body temperature. This makes bamboo underwear an excellent choice for those who want to feel cool and fresh, even in warm weather.
3. Odour resistant
Bamboo fibers have natural antibacterial properties that help prevent the growth of odor-causing bacteria. Say goodbye to unpleasant odors and stay confident and fresh all day long.
4. Eco-friendly choice
Bamboo is a sustainable and renewable resource. It grows quickly, requires minimal water, and doesn't need harmful pesticides or fertilizers. By choosing bamboo underwear, you're making an environmentally conscious decision without compromising on comfort or style.